Key Information
Please click on each topic to read more about it:
Autism Accreditation
Please view our report and certificate confirming our Autism Accredited Status
Exams Timetable
Vanguard School Exam Timetable 2024 will appear here following upon the published exam dates
Nut-Free School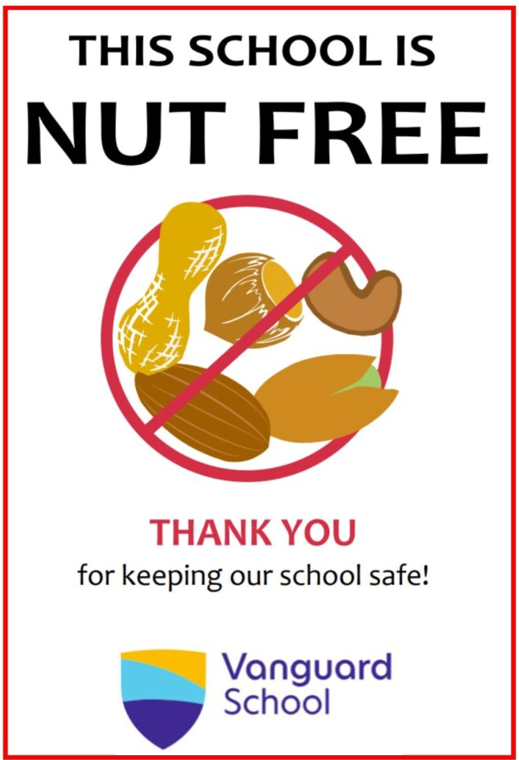 Performances Measures Website
School Day (times)
Mondays, Tuesdays, Thursdays and Fridays:
Wednesdays:
08:45 - 15:10
08:45 - 13:45
Special Educational Needs and Disabilities (SEND)
We seek to eradicate prejudice and discrimination and provide a tolerant environment in which students feel safe, develop confident positive self-images and are enabled to achieve.
Vanguard School is committed to the need both to eliminate unlawful discrimination and to promote equality for students, but also for staff and others using school facilities. As such, we ensure equality of opportunity in line with the Equality Act 2010. We reduce disadvantages, discrimination and inequalities of opportunity, and promote diversity in terms of our students, our workforce and the community in which we work. We also aim to foster good relations across all characteristics – between people who do share a protected characteristic and people who do not.
Information about Vanguard School's contribution to the Local Offer and more information on the Local Offer can be found here:
Uniform
We believe that wearing a school uniform is important for our students, as it not only looks smart but gives each young person a sense of belonging and community, and a feeling of equality amongst their peers. Our uniform is designed to be practical and comfortable for our students.
We know that many of our pupils will have specific sensory needs. Where this may affect uniform, we will work with parents, carers and pupils to adapt the uniform as needed.
Uniform items carrying the Vanguard School logo must be purchased from Mapac, however, should you wish to shop elsewhere for the other items you may do so.
For information on how to purchase second hand uniform please contact the school office.
The uniform is as set out below. Items in bold must be ordered from the Mapac website.
Class Uniform

Purple blazer with logo
White shirt and school tie

or

Sweatshirt with logo
White polo shirt with purple edging a logo
Grey trousers or grey skirt or grey shorts
Black shoes (not trainers)

PE Kit

Panelled sports top with logo
Plain black shorts
Black jogging bottoms (optional)
Trainers
The school uniform policy is reviewed periodically by the Liberty Trustees, parents and carers and pupils will be invited to participate in uniform policy reviews.
If you have any concerns about the school uniform please contact the school office, if you are not content with how your concerns are handled please refer to the Complaints Policy.