Winnie Kinnon, Business and Finance Manager
Winnie brings a wealth of experience having worked in the Education Sector in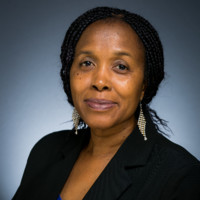 Senior Management as a School Business Manager in the London Boroughs of Islington, Lambeth and Croydon for over 18 years.
Winnie studied with the Institute of School Business Leaders, CIPFA and the Institute of Administrative Management and acquired various qualifications in Finance and Operations for Trust Leaders and Administrative Management. She also acquired Business Management qualifications in Strategic Management, Managing Change, Risk Management, Human Resources Management, Office Systems Management, Finance Management and Finance Reporting.
She has a successful track record of managing Finance, Office and Premises teams in Schools and Academies and working with various Stakeholders delivering excellent School Business Management Services and is delighted to be part of the Business Team at Vanguard School to Support Teaching and Learning and contribute to the success of every child at Vanguard School.